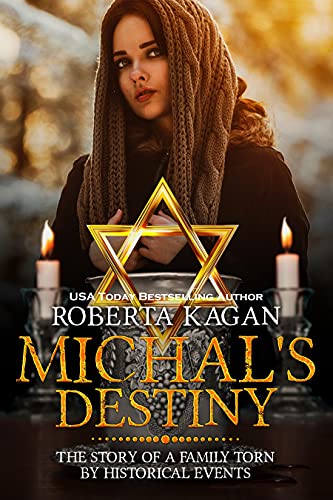 It is 1919 in Siberia.
Michal—a young, sheltered girl—has eyes for a man other than her betrothed. For a young girl growing up in a traditional Jewish settlement, an arranged marriage is a fact of life. However, destiny, it seems, has other plans for Michal. When a Cossack pogrom invades her small village, the protected life Michal has grown accustomed to and loves will crumble before her eyes. Everything she knows is gone and she is forced to leave her home and embark on a journey to Berlin with the man she thought she wanted.
Michal faces love, loss, and heartache because she is harboring a secret that threatens to destroy her every attempt at happiness. But over the next fourteen tumultuous years, during the peak of the Weimar Republic, she learns she is willing to do anything to have the love she longs for and to protect her family.
However, it is now 1933. Life in Berlin is changing, especially for the Jews. Dark storm clouds are looming on the horizon. Adolf Hitler is about to become the chancellor of Germany, and that will change everything for Michal forever.
Disclosure of Material Connection: Some of the links in the page above are "affiliate links." This means if you click on the link and purchase the item, I will receive an affiliate commission. I am disclosing this in accordance with the Federal Trade Commission's
16 CFR, Part 255
: "Guides Concerning the Use of Endorsements and Testimonials in Advertising."