Complete Publishing Services for Indie Authors
All-inclusive self-publishing support for your books!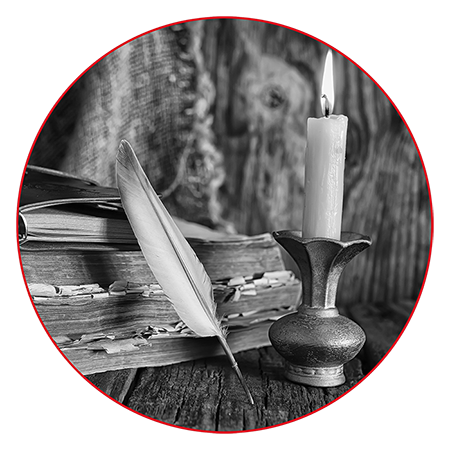 The BookWhisperer was founded in 2017 when we were aske around a kitchen table. Since then, we've provided complete publishing services for hundreds of authors, and we've helped publish nearly a thousand books.
We have a lot of experience in providing publishing services for indie authors. We know what we are doing and how to make publishing your book fun – and maybe even – profitable.
As your publishing services partner, we're with you every step of the way. We can guide you from the manuscript stage all the way through to distribution, marketing, advertising, and beyond!
A Holistic Approach to Book Publishing
Because we've published so many books, we know how everything works together. The success of your book involves your cover design, editing, formatting, distribution, and market positioning. We can help you with all this with precision and care.
We also take charge of your advertising and marketing, including newsletter campaigns, Amazon Ads, and Social media advertising and outreach. We work hard to ensure that your book reaches the widest audience possible. Our extensive services mean you don't have to worry about the details; we've got you covered.
Tailored Publishing Services for Indie Authors
Editorial Coverage for Your Title:

We provide editorial coverage and proofing. We want to make sure your book is market ready. 

Book Covers That Speak Volumes:

People will judge your book by its cover. We collaborate with award-winning cover designers (or work with yours) to ensure your cover is competitive and on target for your genre. 

Strategic Market Positioning:

 We're nerds. We use data-driven competitor and metadata analysis to position your book for maximum visibility. We want your book seen.

Seamless Book Formatting

: We fine-tune the layout of your book, creating all the iterations necessary (ARC, Ebook, Paperback, Large Print).

Engaging Your Readers

: We help you connect and grow your reader base, turning first-time readers into lifelong fans.

Revitalizing Past Works:

 Your next book is what sells your back-list, but does your back-list need love too? We can help you bring your older titles back to life and help you find new audiences for your entire catalog.

Technical Mastery:

 Digital-first publishing requires a lot of technical knowledge. We've got that in spades. We handle all the publishing platforms, advertising platforms, and author-specific marketing, taking care of the nitty-gritty so you can focus on finishing your next book series.

Training and Coaching Services: 

You are an independent author. We want you to BE independent. Whether you stay with us, work with a VA, or want to do it all yourself, we want you to know exactly how self-publishing works.
Crafting Magic Together: Your Publishing Allies
Our team is an alchemical blend of technical wizardry, industry know-how, and genuine love for storytelling. We're not just a service; we're your partners in an extraordinary adventure!
Ready to bring your story to life? Let's make magic.