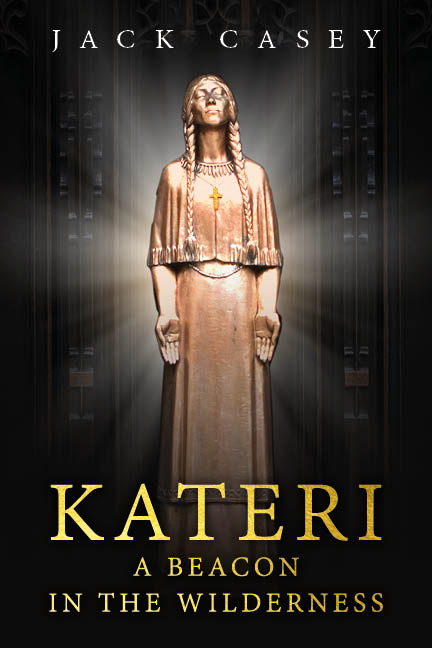 1660 - New France is a howling wilderness.
Smallpox devastates a Mohawk village, scarring and half blinding a four-year-old survivor. Now an orphan, the girl earns her keep by making embroidery and wampum belts.
Despite war and massacres around her, she resolutely follows her convictions, refuses to marry and comes to deeply embrace Christianity.
A young French Jesuit, Claude Chauchetier, has one glorious mystical experience of God which he can never replicate. Despairing, he chooses the hardship of missionary work only to be disillusioned by its harsh realities. Claude is astounded by Kateri, in whom he finds faith in its purest form, a powerful faith that will not be stilled by death and continues even now.
The amazing story of Kateri Tekakwitha, our first Native American saint.
About the Book
Kateri Tekakwitha, first Native American saint, was born in 17th Century New France, then orphaned and handicapped by smallpox. Her embrace of Christianity and extraordinary purity of faith inspire a troubled priest.
Disclosure of Material Connection: Some of the links in the page above are "affiliate links." This means if you click on the link and purchase the item, I will receive an affiliate commission. I am disclosing this in accordance with the Federal Trade Commission's
16 CFR, Part 255
: "Guides Concerning the Use of Endorsements and Testimonials in Advertising."