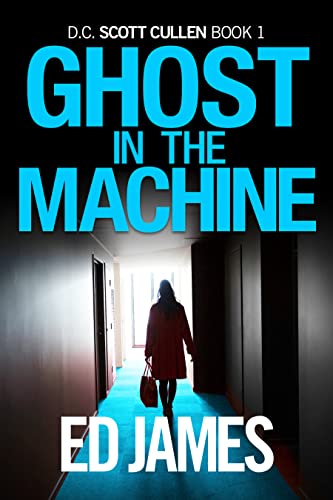 An incredibly gripping, tense British murder mystery
Meet Scott Cullen, a detective working in Edinburgh's murder squad. Young and headstrong but determined to do what's right, he's given a case that hits close to home…
Think you're safe online? Think again.
DC Scott Cullen of Lothian and Borders CID has only been in the job three months. Young, eager to please and desperate to do good. So a missing persons case should be an easy case to solve. Right?
Fresh from a messy divorce, Caroline Adamson's future is finally looking up. Her son seems happy and she's dating again. Trouble is, Cullen can't find Caroline or the man she met on Schoolbook, the latest social network taking Edinburgh by storm.
When Caroline's mutilated body is found, Edinburgh faces the reality of a serial killer hunting young women. The discovery of a second, connected victim leads DI Brian Bain to put Caroline's ex-husband in the frame. Cullen isn't so sure and is determined that the right person faces justice. As things take a personal turn, Cullen must look closer to home for the answer — before it's too late.
A gritty, gripping and wholly satisfying modern crime novel, Ghost in the Machine asks if we're ever safe online, and how do we know who to trust? For fans of Ian Rankin, Stuart McBride, Alex Smith and JD Kirk, Ghost in the Machine is the novel that introduced readers to ambitious maverick Detective Scott Cullen, whose series has set the bestseller charts alight.
Binge the bestselling series now:
GHOST IN THE MACHINE

DEVIL IN THE DETAIL

FIRE IN THE BLOOD

STAB IN THE DARK

COPS AND ROBBERS

LIARS AND THIEVES

COWBOYS AND INDIANS

HEROES AND VILLAINS
And continue it in the Cullen & Bain series:
CITY OF THE DEAD

WORLD'S END

HELL'S KITCHEN

GORE GLEN

DEAD IN THE WATER

THE LAST DROP
About the Book
Reviews for Ghost in the Machine:
'Rebus has a young pretender to his throne … [An] excellent read' Andy Caskey, Amazon five-star review
'Scott Cullen is superb … Excellent plot, brilliant location, realistic characters and great dialogues. You'd be mad not to try it. If you're into the crime genre, Ed James is a must-have for your collection' Brian Smith, Amazon five-star review
'Fresh and exciting … Scott Cullen brings a wonderful energy to the world of the police procedural … I'll definitely be reading more in the series' nigelpbird.blogspot.co.uk
'Up there with the best … managed to keep me guessing right to the end … Here's hoping DC Scott Cullen has a long career in law enforcement' Phil Moore, Amazon five-star review
'Scary and topical. I loved it' Rroberta Stableford, Amazon five-star review
'Rankin for the X-box generation' Noj, Amazon five-star review
Disclosure of Material Connection: Some of the links in the page above are "affiliate links." This means if you click on the link and purchase the item, I will receive an affiliate commission. I am disclosing this in accordance with the Federal Trade Commission's
16 CFR, Part 255
: "Guides Concerning the Use of Endorsements and Testimonials in Advertising."