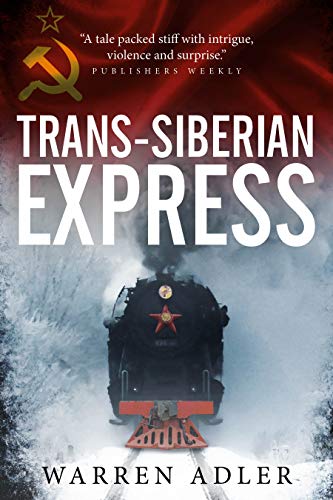 American cancer specialist Dr. Alex Cousins is on a covert mission to the USSR. His task: to save the life of Soviet Politburo Chief Viktor Moiseyevich Dimitrov.
But the tenuous alliance between the two crumbles one night. Alex stumbles upon Dimitrov's sinister plans for a nuclear strike on China. The Russians dispatch Alex on a six-thousand-mile journey aboard the infamous Trans-Siberian Express - thus ensuring he won't get home in time to warn the US of the imminent attack.
As the train lumbers east across snow-cloaked mountains, watchful eyes rest on the American doctor. Surrounding him are people beaten and broken by life, each drawn to this emperor of trains in search of a brighter future. But most curious is Anna Petrovna Valentinova, the hauntingly beautiful history professor.
The Trans-Siberian Express roars onward through a cavern of hopes and memories.
A train attendant yearns for love, a persecuted Jewish couple runs to a new home, and a passionate romance transcending political barriers unfolds under KGB surveillance.
If you like action-packed adventure, international mystery, and hauntingly beautiful landscapes, you will love this Cold War thriller by the great Warren Adler!
Order Now!
Disclosure of Material Connection: Some of the links in the page above are "affiliate links." This means if you click on the link and purchase the item, I will receive an affiliate commission. I am disclosing this in accordance with the Federal Trade Commission's
16 CFR, Part 255
: "Guides Concerning the Use of Endorsements and Testimonials in Advertising."