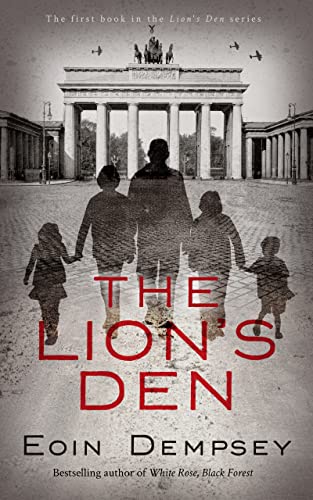 A broken family. A new opportunity in a country on the precipice of unspeakable evil.
November 1932. Seamus Ritter, a widower with four children, returns from riding the rails in an America crippled by the great depression. Realizing that his homecoming will not be how he envisioned it, and in a desperate attempt to make amends with his 16-year-old daughter, Maureen, Seamus accepts an invitation to come and work for his long-lost uncle in Berlin. With little other choice, Seamus takes the ship to Germany with his family. Maureen leaves everything to go with her father she no longer trusts, dedicated to taking care of her younger siblings.
The Germany the Ritter family encounters is vastly different than the one Seamus spent time living in as a child. An upstart politician called Adolf Hitler has come to the fore, but surely it's only a matter of time before the right-thinking members of society banish him to the fringes of the political landscape he emerged from.
As the Ritter family struggles to adjust to life in a country ravaged by unemployment and internal strife, Seamus meets Lisa, a beautiful and mysterious woman weighed down by the ghosts of her past life. When tragedy strikes, Lisa and Seamus will be forced to act together to save their lives and build a future together in a nation that, unbeknownst to the citizens there, is about to descend into the greatest evil the world has ever known.
Other Books in "The Lion's Den Series"
Disclosure of Material Connection: Some of the links in the page above are "affiliate links." This means if you click on the link and purchase the item, I will receive an affiliate commission. I am disclosing this in accordance with the Federal Trade Commission's
16 CFR, Part 255
: "Guides Concerning the Use of Endorsements and Testimonials in Advertising."