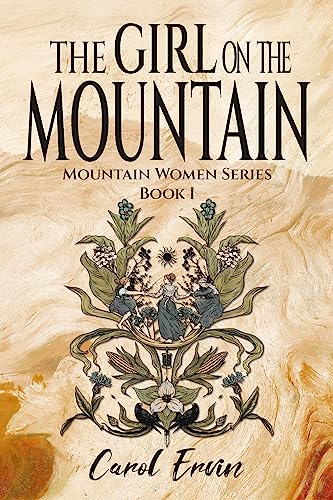 In 1899, an abandoned young wife and a homeless girl team up to survive in a remote sawmill town in the Appalachian Mountains.
The young woman's name is May Rose Long, but in the town where she seeks refuge, she's slandered as "the girl on the mountain." With no money and no resources other than her pet sow's litter of pigs, she must find safe shelter and respectable work.
The company doctor wants to help, but he's married, and his interest is personal. The company manager offers work, but his concern for May Rose may not be proper. Then there's Suzie, operator of the brothel, who'd gladly welcome both her and the girl. As May Rose struggles to earn her keep, her troubles seem directed by others.
Soon an accident leaves the town in desperate straits. Through it all, she must protect herself and the girl who sleeps with a doll clutched tight and a knife under her pillow.
The story of May Rose and Wanda is the first book in the Mountain Women Series, bringing to life the struggles and triumphs, friendships, and families of women in a small West Virginia town in the early 1900s.
An emotionally gripping and powerful novel you won't be able to put down!
Disclosure of Material Connection: Some of the links in the page above are "affiliate links." This means if you click on the link and purchase the item, I will receive an affiliate commission. I am disclosing this in accordance with the Federal Trade Commission's
16 CFR, Part 255
: "Guides Concerning the Use of Endorsements and Testimonials in Advertising."