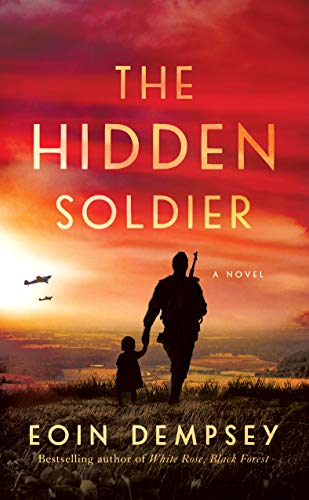 Peter and his two-year-old daughter, Sara, escape war-torn Poland after WW2 and settle in Pennsylvania, but when tragedy strikes twenty-one years later, the dark secrets of the past will be revealed.
Eastern Poland, 1942
On the run from the Nazis in occupied Poland with his daughter, Peter Kovalenko goes on a deadly mission to prove himself to the Polish resistance. He meets Natalia, a beautiful underground fighter with little left to live for. Desperate to hide Sara from the horrors of the fighting, the trio hide out together, waiting for the war to end. But when the Soviet forces return, fate will intervene once more, leaving Peter and Sara alone and facing a deadly chase to survive that will lead them all the way to America.
Philadelphia, 1966
After one of his friends from the war is killed in a hit and run, a bomb rips through the social club where Peter, his brother, and the rest of their friends meet after the funeral. One of the men is killed and Peter is left in a coma. Realizing her family is being targeted, and without her father to turn to, Sara teams up with Tom Kirby, an FBI agent who's meeting a wall of silence at every turn. Working with, and getting ever closer to Tom, Sara will reveal secrets and conspiracies that stretch from the Philadelphia underworld all the way back to the darkest days of the holocaust in Poland. She will be forced to confront demons of the past she never knew existed and face truths that will change her life forever.
The Hidden Soldier is the new page-turner by Eoin Dempsey, the author of the #1 Amazon bestseller, White Rose, Black Forest. Download The Hidden Soldier and discover Eoin Dempsey's books today.
Disclosure of Material Connection: Some of the links in the page above are "affiliate links." This means if you click on the link and purchase the item, I will receive an affiliate commission. I am disclosing this in accordance with the Federal Trade Commission's
16 CFR, Part 255
: "Guides Concerning the Use of Endorsements and Testimonials in Advertising."