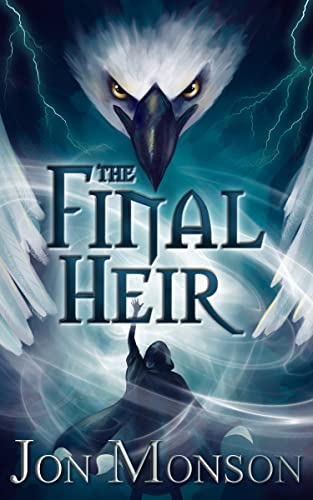 A captivatingly complex villain stands out in this well-written fantasy series opener. - Kirkus Reviews
The world is free. The world is mine.
Some call him the Usurper, the Destroyer of Worlds. Mahzun calls himself the Savior of Man. A decade of war has brought him to the precipice of victory.
Zahara, a prodigious mage, is destined to wield the Power of Creation and put an end to the Usurper. But when that power mistakenly falls to Ekarath, her best friend and elite soldier incapable of casting the simplest of spells, destiny must be questioned.
Will the Usurper complete his victory? Or will Ekarath find the strength to be the hero he wasn't destined to be?
About the Book
Review
"I absolutely loved this book! There were so many twists and turns, I could never figure out where the plot was going. I loved all of the main characters, they were well fleshed out and very likeable. It was so interesting that the characters development didn't go as they planned or as I would have thought. I loved that we read it from the different points of view of the main characters, especially Mahzun who saw himself as the one who was destined to right all of the wrongs. From his point of view he was the true hero! The story sucks you in and is hard to put down. I can't wait for the next book in the series to see what happens next." – Amazon Reviewer
"One thing I enjoy is finding authors publishing their own material. Sometimes you get great stuff, and other times not so great. This is the former. I read and enjoyed this author's first books, but this is a great step forward. I thought the pacing was perfect, and I enjoyed the characters. There are some good twists, and it's unpredictable. I can't wait to read the next one." – Amazon Reviewer
"I could tell from the very first page that this book was amazingly written. Mr. Monson has a gift for young adult fiction. The fantasy elements are fresh and original, the writing is gripping. Very grateful to have found this one." – Amazon Reviewer
Disclosure of Material Connection: Some of the links in the page above are "affiliate links." This means if you click on the link and purchase the item, I will receive an affiliate commission. I am disclosing this in accordance with the Federal Trade Commission's
16 CFR, Part 255
: "Guides Concerning the Use of Endorsements and Testimonials in Advertising."