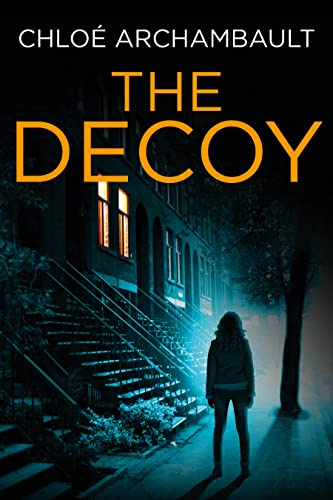 A Riveting Espionage Suspense Thriller
Nina is living a dangerous lie.
On the outside, she's an agreeable graduate student at McGill with doting parents. Behind that prim and proper facade is a capable and restless Russian spy.
An unexpected first mission falls to her. Nina is excited at the chance to prove her worth. But, when it all explodes in her face, a lifetime of training may not be enough to save her.
The line between friends and foes blurs.
Trust is a luxury she cannot afford.
The lie might have slipped out of her control, but the truth is relentless.
It might just crush her. Or it might set her free.
The Decoy is an immersive spy thriller, a front-row seat to the dark world of espionage, deception, and conspiracy.
Order Now!
Disclosure of Material Connection: Some of the links in the page above are "affiliate links." This means if you click on the link and purchase the item, I will receive an affiliate commission. I am disclosing this in accordance with the Federal Trade Commission's
16 CFR, Part 255
: "Guides Concerning the Use of Endorsements and Testimonials in Advertising."