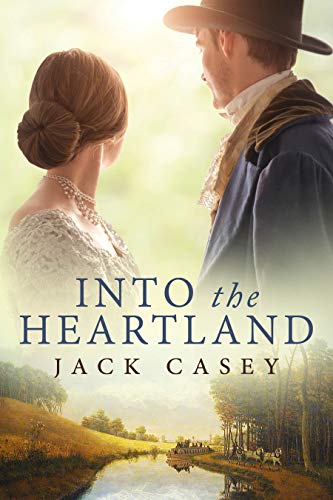 A forbidden love. An impossible dream. And a daring venture to open America . . .
A forbidden love.
An impossible dream.
And a daring venture to open America . . .
The year is 1810. For decades men have dreamed of reaching west of the Hudson - of unlocking the untold riches in America's heartland. Yet, these visionaries lacked the necessary skill, willpower, and political might.
Enter: DeWitt Clinton, mayor of New York City.
Ignoring naysayers and cynics, Clinton vows to construct an audacious waterway through the wilderness to Lake Erie. For this he needs support from the highest echelons of New York society. And there is only one woman with the talent and connections for the job.
Eleanora Van Rensselaer, an aristocratic widow, rules a vast Hudson Valley estate, but her wealth and power will vanish if a dark secret is revealed. Clinton enlists her charm and intelligence to battle his formidable opponent Martin Van Buren. When Eleanora encounters Daniel Hedges, a dashing ship captain with frontier ingenuity, she knows he is the key to this massive project. Eleanora's social savvy and Hedges' skills make them an ideal team - if they can fight the powerful feelings growing between them.
But as America plunges into the war of 1812, they could lose all that they have built.
From America's stunning naval victory on Lake Erie to the British invasion of Washington, D.C., Daniel and Eleanora persevere through tragedy and deep personal loss. Despite Van Buren's plot to sabotage Clinton and expose Eleanora's secret, Daniel and Eleanora won't stop until they make their colossal dream a reality.
And somewhere along the way, they might just find a love that will change them, and America, forever.
Disclosure of Material Connection: Some of the links in the page above are "affiliate links." This means if you click on the link and purchase the item, I will receive an affiliate commission. I am disclosing this in accordance with the Federal Trade Commission's
16 CFR, Part 255
: "Guides Concerning the Use of Endorsements and Testimonials in Advertising."