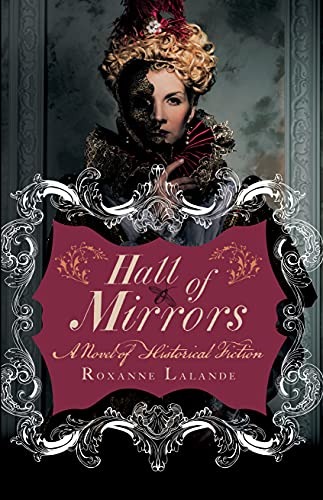 Charred Remains. A mysterious Locket. And a horrific scandal in the court of the Sun King.
A scandal that could dwarf even the outrageous affair of the poisons.
The year is 1682 and the place is the palace of Versailles, where the Sun King, Louis the Fourteenth, reigns supreme over four thousand resident courtiers.
Their social and political lives are intricately intertwined within a rigid hierarchy of etiquette. Behind the brilliant facade of lavish festivities, lies a shadowy world of intrigue, promiscuity, sorcery, and murder.
When human remains and a silver locket are unearthed on the neighboring estate of her husband's lover, the duchess Elisabeth Charlotte d'Orléans investigates their origin and jeopardizes her own safety when her discoveries lead to the criminal involvement of her most powerful enemies at court.
Dive into Roxanne Lalande's riveting blend of political intrigue, romance, and mystery!
About the Book
Readers Have Spoken – and they LOVE Hall of Mirrors!
⭐⭐⭐⭐⭐ The Duke of Saint-Simon, the best scandal monger & genial chronicler of the court of Louis XIV, would have been very proud of Ms Lalande's astonishing and brilliant novel about the dangerous world of Versailles at the tail-end of the 17th century… I just loved this novel and I must definitely command its author for the amount of research she must have done prior to diving into its writing. Bravo —Netgalley Reviewer
⭐⭐⭐⭐ "Beneath the glamour and opulence of the court of the Sun King in Versailles lurks a secret, danger and court intrigues are abound. This is a very well historical researched book with compelling characters, by combining historical characters and real events with a fascinating court mystery it brings to life the reign of Louis XIV and will keep you reading until you finish the story, you want to know what happens. I recommend this book to anyone who loves historical fiction." —Netgalley Reviewer
⭐⭐⭐⭐⭐⭐ "An amazingly good novel, set in my favourite period and place. I cannot recommend this too highly, I would give it six stars if I could. Painstaking historical research brings the court of the Sun King, at Versailles, to life and the characters involved, such as the second Madame, Mathilde, Catherine, and Julie were explored beautifully…" —Netgalley Reviewer
Disclosure of Material Connection: Some of the links in the page above are "affiliate links." This means if you click on the link and purchase the item, I will receive an affiliate commission. I am disclosing this in accordance with the Federal Trade Commission's
16 CFR, Part 255
: "Guides Concerning the Use of Endorsements and Testimonials in Advertising."