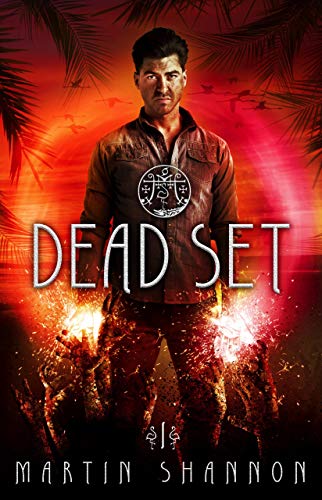 Magick demands sacrifice, and as Gene Law is about to find out, so does family.
For Eugene Law, one of West Florida's few active Magicians, the Sunshine State is a great place to raise a family. It's got pleasant winters and plenty of opportunity—that is until an army of the damned rise up to ruin his little slice of heaven.
It isn't long before Gene finds himself neck deep in the Restless Dead, Hell Fleas, Minor Demons, and a daughter that's a magnet for the dearly departed. Along with a less-than-helpful apprentice, our Magician will discover it's going to take every ounce of Magick he's got, and more than a little he doesn't, for him to survive this one intact.
When the darkness falls, will Gene find a way to save the ones he loves, or end up just another member the Dead Set?
Disclosure of Material Connection: Some of the links in the page above are "affiliate links." This means if you click on the link and purchase the item, I will receive an affiliate commission. I am disclosing this in accordance with the Federal Trade Commission's
16 CFR, Part 255
: "Guides Concerning the Use of Endorsements and Testimonials in Advertising."