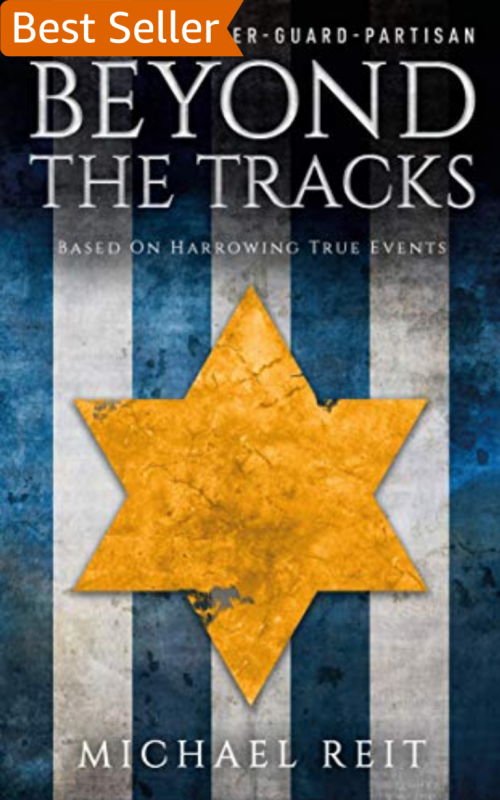 Berlin, 1938. It's no longer safe here.
When the Jewish families of Berlin start disappearing in nightly raids, 21-year-old Jacob Kagan knows it's only a matter of time before the trucks come for him. Along with his family and best friend, he flees the country he's always called home to find shelter in a Dutch refugee camp. Before long, the Netherlands falls to the Nazi war machine — Jacob's new home is transformed into a transit camp with weekly trains bound for the horrors of the Eastern concentration camps.
Handpicked by the cruel new SS regime to police the camp's Jewish population, Jacob has the opportunity to save his parents and best friend from the dreaded transport lists — but at what cost?
Based on true events, Beyond the Tracks is a redemptive story of unconditional loyalty and a will to survive at impossible odds.
"This novel was an emotional rollercoaster, rich in historical events and places. I was so invested in the fates of the characters, and often couldn't put the book down." - NetGalley reviewer
Other Books in "Beyond the Tracks"
Disclosure of Material Connection: Some of the links in the page above are "affiliate links." This means if you click on the link and purchase the item, I will receive an affiliate commission. I am disclosing this in accordance with the Federal Trade Commission's
16 CFR, Part 255
: "Guides Concerning the Use of Endorsements and Testimonials in Advertising."