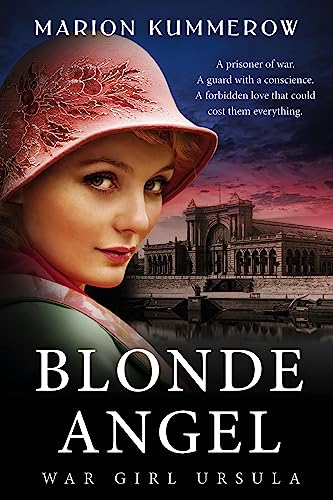 In Berlin, 1943, compassion is a crime.
Newlywed Ursula Hermann is a simple woman, wanting nothing more than an end to the war and the return of her husband from the Russian front.
But some things are not meant to be.
The authorities determine that Ursula's contribution to the war effort is to guard a prison for undesirables and political prisoners.
Then, the unthinkable happens. A prisoner, Royal Air Force pilot Tom Westlake escapes, and Ursula looks the other way. If her single act of mercy is discovered, her life is forfeit.
When the injured airman returns, seeking her help, it is her opportunity to turn over the enemy and save herself from destruction. In a world where right has become wrong, and wrong has become right, Ursula must make a decision: obey the fatherland, or follow her conscience.
Inspired by true historical events, War Girl Ursula is the unforgettable story of one young woman's moral courage in the face of unspeakable suffering.
Disclosure of Material Connection: Some of the links in the page above are "affiliate links." This means if you click on the link and purchase the item, I will receive an affiliate commission. I am disclosing this in accordance with the Federal Trade Commission's
16 CFR, Part 255
: "Guides Concerning the Use of Endorsements and Testimonials in Advertising."