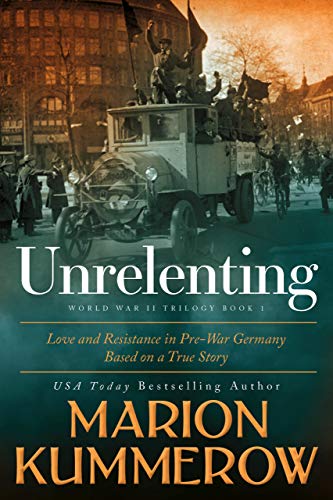 Berlin, Germany 1932. In a time of political unrest and strife, one man finds the courage to fight back...
Dr. Wilhelm "Q" Quedlin, chemical engineer and inventor, lives for his science. A woman is not in his plans—nor is it to be accused of industrial espionage.
But things get worse from there.
Watching Hitler's rise to power spurs his desire to avoid yet another war that will completely destroy his beloved country. Q makes the conscious decision to fight against what he knows is wrong, even if working against the Nazis could mean certain death for him— and anyone he loves.
Hilde Dremmer has vowed to never love again. But after encountering Q, she wants to give love a second chance.
When Q discloses his resistance plan, it's up to Hilde to choose between her protected life without him or the constant threat of torture if she supports him in his fight against injustice.
She has witnessed enough of the Nazi government's violent acts to be appalled by the new political power, but will this be enough for an ordinary girl to do the extraordinary and stand beside the man she loves in a time of total desolation?
This World War II spy story is based on the true events of one couple's struggle for happiness while battling a war against their own leaders.
Other Books in "Love and Resistance in WWII Germany"
Disclosure of Material Connection: Some of the links in the page above are "affiliate links." This means if you click on the link and purchase the item, I will receive an affiliate commission. I am disclosing this in accordance with the Federal Trade Commission's
16 CFR, Part 255
: "Guides Concerning the Use of Endorsements and Testimonials in Advertising."