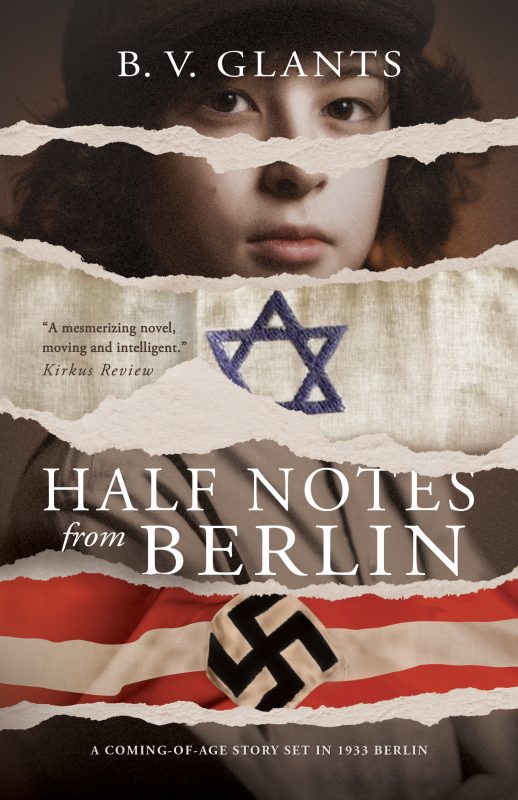 Berlin - 1933
"...[a] beautifully written historical debut explores themes of identity and resistance...their gripping stories will stick with readers long after the last page." –BookLife Reviews - Editors Choice
"A mesmerizing novel, moving and intelligent."–Kirkus Reviews
Berlin, 1933.
Hans believes he and his family are safe from persecution.
Then, he discovers his family's dirty secret: his maternal grandparents were Jews who converted to Christianity.
Driven by the desire to understand who he is and whether his mother's blood is tainted, Hans befriends Rebecca, the only Jewish girl he knows. Perhaps if Jewish blood isn't evil, his mother will be ok.
To be a Jew in Hitler's Germany is dangerous.
But to fall in love with one is unthinkable.
Desperate to keep both his family's true heritage and his love for Rebecca a secret, Hans attempts to navigate this terrifying new world. He's disconsolate when his Jewish mother is kicked out of the Berlin Conservatory. He's disgusted by his Aryan father's aims to acquire Jewish business on the cheap.
Worst, he must watch helplessly as his classmates target Rebecca with increasing violence and malice.
But when his school announces it will expel Jewish students, Hans is determined to fight for Rebecca — and the lives and souls of his family.
Disclosure of Material Connection: Some of the links in the page above are "affiliate links." This means if you click on the link and purchase the item, I will receive an affiliate commission. I am disclosing this in accordance with the Federal Trade Commission's
16 CFR, Part 255
: "Guides Concerning the Use of Endorsements and Testimonials in Advertising."