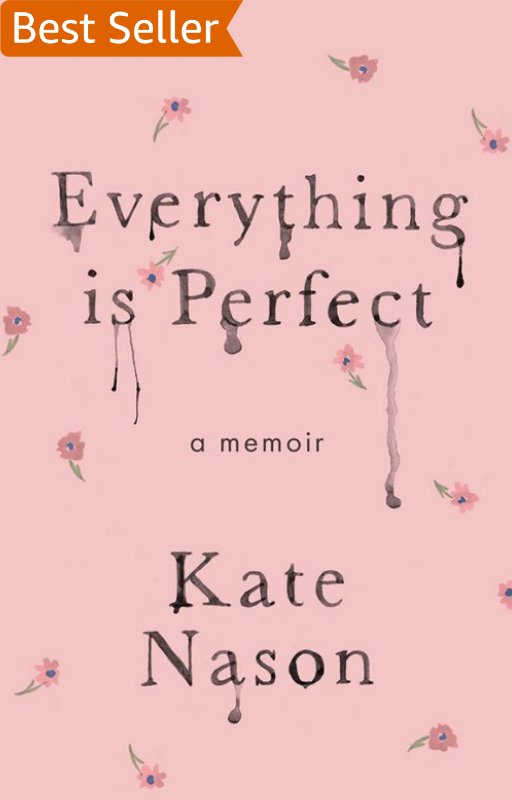 The true story of a woman caught in one of the most riveting, talked about political scandals of our generation!
Seven years into her second marriage, Kate Nason discovered her husband was cheating on her. Then, the unimaginable happened. She woke to the news that one of her husband's "other women" was at the center of a national scandal. The press surrounded her home, clamoring for details, and quickly transformed Kate's private heartbreak into public humiliation.
Nason's memoir uncovers the little-known side of a well-known story, unveiling a cautionary tale about the ways we deceive ourselves when we allow ourselves to be deceived by those we love. Everything Is Perfect is an intimate reveal of infidelity, gaslighting, and the silent wife at the press conference. Nason explores the roles women inhabit throughout their lives, how they carry trauma, and the lengths they'll go to protect their children and save themselves. It's a fierce and often funny self-reckoning, a meditation on learning to trust one's intuition, and a case study of how one woman undid a bad "I do."
In the tradition of Lisa Brennan Jobs' Small Fry or Chanel Miller's Know My Name, Everything Is Perfect is a beautifully written, deeply personal, unsparing self-portrait that goes deeper than the familiar news story within.
What people are staying about this courageous book of love, loss, and resilience:
⭐⭐⭐⭐⭐ "A fierce look at narcissism and why women stay in bad relationships" – Audible Review
⭐⭐⭐⭐⭐ "Heartbreak countered by strength and courage" – Audible Review
⭐⭐⭐⭐⭐ "...this is among the most beautifully written memoirs I've ever read. In fact, it's downright poetic. Three cheers (and five stars) for a woman who has spun her misery into a beautiful, helpful, kind memoir." – Audible Review
⭐⭐⭐⭐⭐ "To say that Kate Nason's memoir is the story of how a woman survived her husband's infidelity is like saying plants need water... A wonderful read." – Audible Review
Disclosure of Material Connection: Some of the links in the page above are "affiliate links." This means if you click on the link and purchase the item, I will receive an affiliate commission. I am disclosing this in accordance with the Federal Trade Commission's
16 CFR, Part 255
: "Guides Concerning the Use of Endorsements and Testimonials in Advertising."