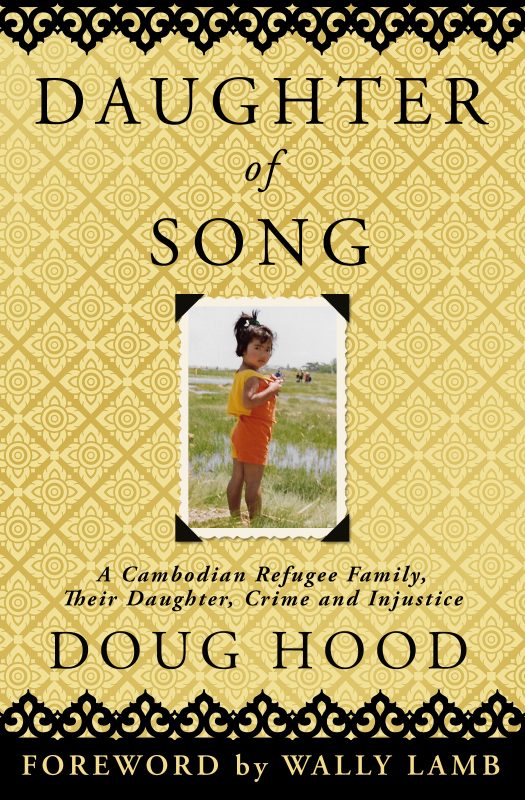 A Cambodian Refugee Family, Their Daughter, Crime and Injustice
"A true crime tale told with earnest compassion and cultural sensitivity…with a great deal of empathy, as well as an ample amount of detail…offering an intimacy that many true-crime stories lack." – Kirkus Reviews
While volunteering at a women's prison, Doug stumbles upon Panna Krom's story. A gut-wrenching tragedy that would send him on a meandering near-impossible mission to try to correct an appalling injustice.
Panna, the 17-year-old daughter of a Cambodian refugee family, went from hiding an unwanted pregnancy to being charged in a highly-publicized murder case. That ultimately earned her an 18-year sentence.
With no legal credentials, Doug exposes a broken criminal justice system which had ignored crucial facts and discovered other surprising prison sentences for crimes identical to Panna's.
Daughter of Song is a gripping account of a bold attempt to right an irreparable wrong while spanning dangerous treks through the Khmer Rouge-controlled jungles of Cambodia and the suffering of wasted years behind bars.
"Compelling…gripping…incredible reporting…very fine writing." – Amy Nutt, Washington Post Columnist, Author and Pulitzer Prize Winner
"I just had the pleasure of reading your manuscript. It's incredible; the story itself is powerful and moving. Congratulations on completing such a wonderful book; I'm inspired by your example." – Rachel E. Barkow, Vice Dean and Charles Seligson Professor of Law, NYU School of Law
Disclosure of Material Connection: Some of the links in the page above are "affiliate links." This means if you click on the link and purchase the item, I will receive an affiliate commission. I am disclosing this in accordance with the Federal Trade Commission's
16 CFR, Part 255
: "Guides Concerning the Use of Endorsements and Testimonials in Advertising."