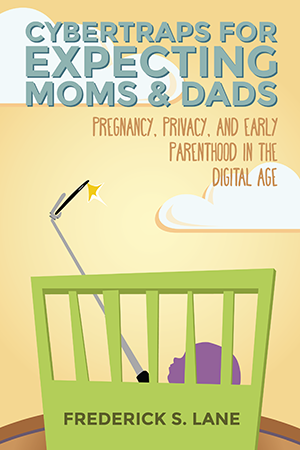 Dating, Love, Sex, Marriage - in the Digital Age!
Are you expecting? Do you know someone who is? OR … do you someday HOPE to be?
Whether you are eagerly awaiting your little bundle of joy or are still swiping left in search of the perfect mate, technology is now a critical -- and constant -- part of modern reproduction.
Digital devices, apps, and the Internet offer obvious benefits: easy sharing of photos with far-flung relatives, fertility and conception trackers, baby monitors that can be accessed from around the globe, and so on. But if you are not careful, that very same technology can cause significant harm to you and your little ones, far into the future.
Did you know that your devices might be affecting your ability to conceive by damaging your fertility? Technology may even be interfering with your ability to meet your future partner! And – once that pee stick turns pink - what information might you be sharing that could shape your future child's life?
While the world focuses on privacy data and how this affects us as a society, nationally-recognized cybersecurity and legal expert Frederick S. Lane delves deeply into how technology impacts us all at the most personal and intimate levels - and what actions you can take right now to ensure your little bundle of joy isn't just another little bundle of easily exploitable data!
"Lane provides an invaluable guide for parents concerned about a set of techno-pitfalls unprecedented in human history. That he does so with wit, candor, and grace is fortunate for all who must confront the twenty-first-century dangers waiting to ensnare unmoored children." — Elizabeth Breau, ForeWord magazine
About the Book
"Cybertraps for Expecting Moms & Dads" helps expecting and new parents better understand the sometimes hidden health, safety, and privacy risks that can arise from the use of mobile technology, social media, pregnancy apps, and even baby name Web sites. This time and provocative book doesn't merely identify potential problems, it offers expecting moms & dads concrete suggestions on how to minimize the risks during the hectic nine months of pregnancy and the first few months of sleep-deprived parenting.
Disclosure of Material Connection: Some of the links in the page above are "affiliate links." This means if you click on the link and purchase the item, I will receive an affiliate commission. I am disclosing this in accordance with the Federal Trade Commission's
16 CFR, Part 255
: "Guides Concerning the Use of Endorsements and Testimonials in Advertising."