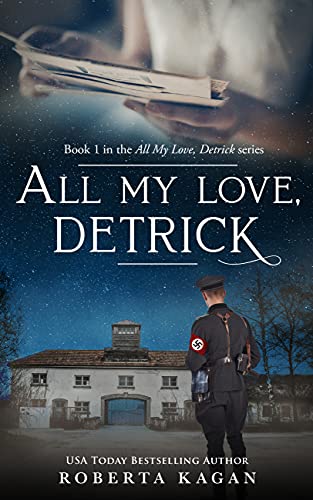 Prepare to be deeply moved by the powerful story of All My Love, Detrick.
This heart-wrenching tale begins ten years before Hitler's rise to power, when a seven-year-old German boy named Detrick takes a forbidden turn and finds himself hurt and in danger. But a chance encounter with Jacob, an older Jewish man, saves him and sets in motion a friendship that will defy the harsh societal prejudices of the time.
As Detrick grows into a young man, Jacob becomes a father figure to him, offering guidance and support through the difficult years of adolescence. But when Detrick falls in love with Leah, Jacob's daughter, he discovers a passion that he never imagined was possible. The bond between them is strong, but the world around them is changing rapidly.
As the Nazis begin their rise to power, Detrick is faced with a heart-wrenching dilemma. With his friends joining the party and the laws changing daily, the rise of the Nazis seems unstoppable. Will Detrick choose to join the Nazi Party to protect those he loves, or will he risk everything to do what's right?
Against the backdrop of the atrocities of Kristallnacht and the brutal oppression of the SS, this story of love, loyalty, and sacrifice will tug at your heartstrings and leave you feeling deeply moved. All My Love, Detrick is a must-read for anyone who seeks to understand the true cost of human love in a time of darkness and despair.
Disclosure of Material Connection: Some of the links in the page above are "affiliate links." This means if you click on the link and purchase the item, I will receive an affiliate commission. I am disclosing this in accordance with the Federal Trade Commission's
16 CFR, Part 255
: "Guides Concerning the Use of Endorsements and Testimonials in Advertising."