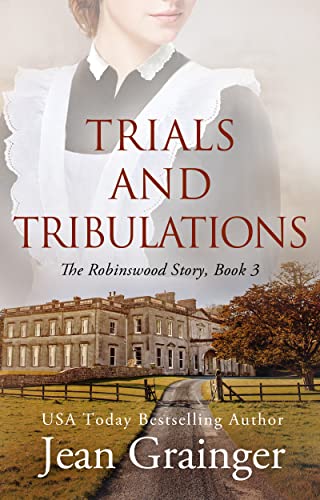 Robinswood Estate, County Waterford, 1950
Three sisters, the three men that love them, and a house that could consume them all.
Assuming their roles as the new Lord and Lady Kenefick and returning to Robinswood with the plan to drag it back from the brink of dereliction, is taking its toll on Kate and Sam. With a young family to raise, a very limited budget and only Kate's parents to help, the task seems insurmountable.
Kate's eldest sister Eve and her husband Bartley have found happiness in each other after some dark years, but when a face from the past appears, it seems that everything they have worked so hard to create is threatened.
Aisling, the middle sister, is being evasive and the family suspect something is very wrong. On the face of it, she has it all, a lovely husband, a comfortable house and a supportive family, but she is in deep trouble, and nobody can even guess at the real reason why.
Meanwhile Lady Lillian, Sam's sister, is useless and arrogant, refusing to accept that things have changed and that her title is not going to get her what she wants, least of all from her husband Beau.
In the midst of it all Dermot and Isabella Murphy try their best to maintain a life and a home for their family, but the trials and tribulations of life at Robinswood might just tear them all apart. .
Other Books in "The Robinswood Story"
Disclosure of Material Connection: Some of the links in the page above are "affiliate links." This means if you click on the link and purchase the item, I will receive an affiliate commission. I am disclosing this in accordance with the Federal Trade Commission's
16 CFR, Part 255
: "Guides Concerning the Use of Endorsements and Testimonials in Advertising."