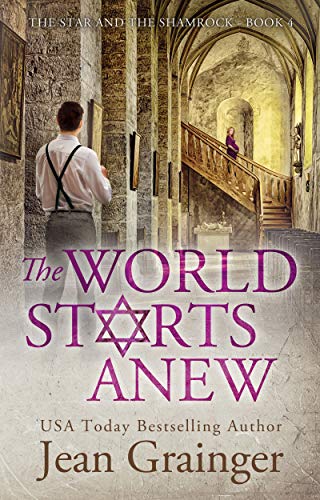 Ballycreggan, Northern Ireland, 1955
Erich Bannon is happy in the small Irish village he has thought of as home since he arrived as a terrified, traumatised seven year old, one of the last Jewish children to escape Berlin in 1939. Now at twenty-three, it feels like all of his friends are drawn to The Promised Land, and he can understand why, but Israel is not for him.
One by one, they leave, and Erich is bereft. He feels lost but a chance encounter with an Irish Catholic girl gives him hope. All he and Róisín want is to be allowed to love each other but the traditions and rules of their backgrounds forbid it. By the time he learns that Róisín wasn't honest with him about her family, and what kind of people they really are, it is too late and he finds himself unwittingly embroiled in a dangerous world from which there seems to be no escape.
When Róisín disappears, events take a sinister turn and Erich wonders if their relationship really was all he thought it was.. Reluctant to place his family in danger, he has to solve his problems alone, something he's never had to do before. From rural Ireland, to the glitz of 1950's America, from the orange groves of Israel to the dark streets of post-war Liverpool, The World Starts Anew, is the fourth book in the best-selling Star and the Shamrock series.
Other Books in "The Star and the Shamrock"
Disclosure of Material Connection: Some of the links in the page above are "affiliate links." This means if you click on the link and purchase the item, I will receive an affiliate commission. I am disclosing this in accordance with the Federal Trade Commission's
16 CFR, Part 255
: "Guides Concerning the Use of Endorsements and Testimonials in Advertising."