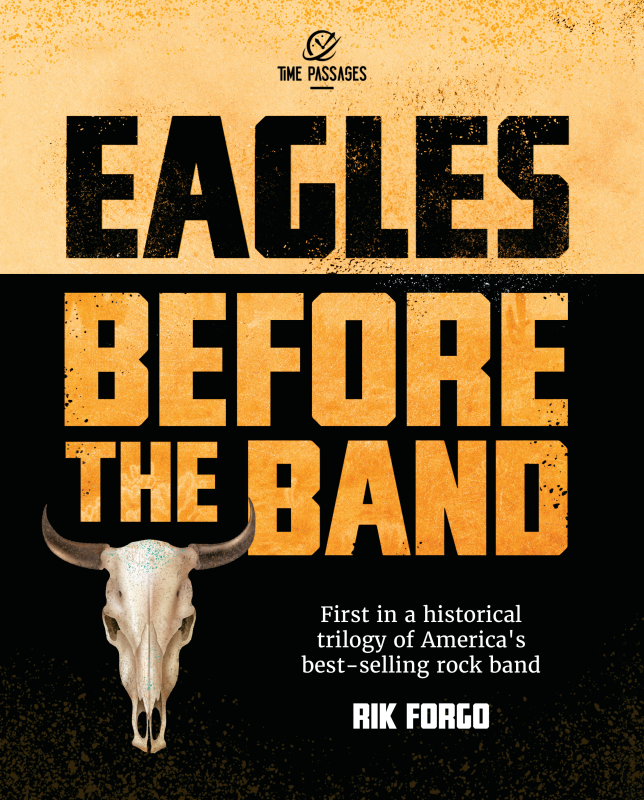 With the first iconic strum of the guitar on 'Take It Easy' the Eagles set a new direction for the country-rock infused California sound.
They drew their inspiration from The Beatles, Elvis Presley, The Byrds, Buffalo Springfield, the Flying Burrito Brothers and Crosby, Stills and Nash.
In the band's first nine years together they scored gold records for every album release and delivered songs that changed the musical landscape. Their thought-provoking, intimate lyrics were matched by precision instrumentation that sounded as good live as in the studio. Legions of fans built around them.
But where did they come from? BEFORE THE BAND maps their individual histories before they became the best-selling band in history.
Follow along season by season as they struggle in small bands across the country and eventually find each other in Los Angeles. Their journey is as legendary as their music.
About the Book
Few bands have had an impact on rock music, like the Eagles. This legendary group has sold more than 200 million albums since they formed in 1971 and continue to dominate rock radio. Their tours are still among pop and rock music's highest-grossing concerts yearly. Their imprint on the fabric of rock music and pop culture in the United States is indelible. In this first of three books chronicling the band's history, Time Passages meticulously follows each band member — Glenn Frey, Don Henley, Randy Meisner, Bernie Leadon, Don Felder, Timothy B. Schmit and Joe Walsh as their careers evolve. You'll walk with them on each career path that led them to the Eagles and, eventually, to the Rock and Roll Hall of Fame. We gather and organize their milestones, collaborations, awards, on-screen appearances chronologically, and, most importantly, gather the stories that helped shape their legend.
Disclosure of Material Connection: Some of the links in the page above are "affiliate links." This means if you click on the link and purchase the item, I will receive an affiliate commission. I am disclosing this in accordance with the Federal Trade Commission's
16 CFR, Part 255
: "Guides Concerning the Use of Endorsements and Testimonials in Advertising."