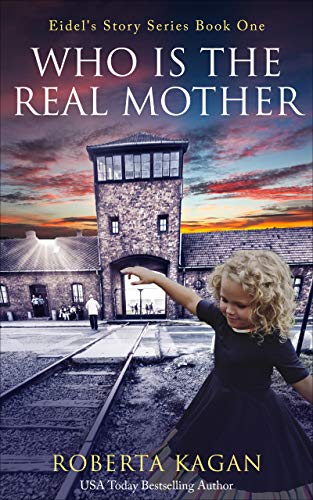 In the Bible, there is a story about King Solomon...
We all know this story.
The year is 1941. The place: Warsaw Ghetto, Poland. 
Disease, starvation, and death run rampant, and children are most vulnerable. 
Zofia Weiss is desperate to save her only child - her precious daughter Eidel. If she wants her little girl to live, she must get her out of the ghetto. So she strikes a terrible bargain to smuggle Eidel to safety. 
Living in war-torn Poland, Zofia's friend Helen has her own family to protect. The last thing she needs is another burden. But how can she possibly say no? As the painful war years drag on, Helen is forced to make unimaginable sacrifices to save all that is dear to her. And somewhere along the way, her love for Eidel becomes unconditional.
Until Zofia returns, asking for her child.
When the two women face a terrible choice, there is no King Solomon to help. And as the story races toward its emotional conclusion, one question gains vital importance.
Who is the child's rightful mother?
Order Now!
Disclosure of Material Connection: Some of the links in the page above are "affiliate links." This means if you click on the link and purchase the item, I will receive an affiliate commission. I am disclosing this in accordance with the Federal Trade Commission's
16 CFR, Part 255
: "Guides Concerning the Use of Endorsements and Testimonials in Advertising."