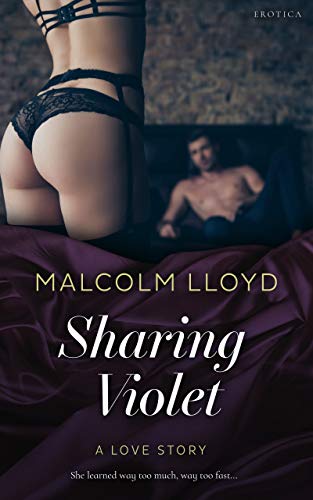 Imagine me: single, middle-aged and spending my days teaching English Literature at my local University. Sounds pretty standard, right? And for a long while, life was just that way. Until Violet came into the picture.
She was the last person that I would expect to enter into my world; Beautiful, intelligent and most of all, young. Too young, especially for me. Now, before you scold me for indulging in the forbidden fruit, you must know that I resisted all her advances for a very long time. Days, months, and years of turning a blind eye to the most blindingly irresistible force that was Violet.
Until that one fated day when she stormed into my office, just days before her graduation; the dam inevitably shattered. And the rest is history.
And yet, beyond the unexpected, there was one thing in our relationship that neither of us could see coming.
So this is where our story begins. Behind the closed doors of our bedroom and within the worshipped walls of our sex club adventures, we opened our eyes to a whole new dimension of pleasure and fantasy. As we explored our deepest kinks and as we stretched ourselves to the furthest recesses of our wildest imaginations, we found ourselves writing this collection here for you to enjoy.
After all, there is definitely enough pleasure to go around.
Indulge yourself in Sharing Violet, a compilation of some of the sexiest episodes of our now decade-long affair. We hope you enjoy reading it as much as we loved living it.
Order Now!
Disclosure of Material Connection: Some of the links in the page above are "affiliate links." This means if you click on the link and purchase the item, I will receive an affiliate commission. I am disclosing this in accordance with the Federal Trade Commission's
16 CFR, Part 255
: "Guides Concerning the Use of Endorsements and Testimonials in Advertising."