Some Varied Information about Shaun.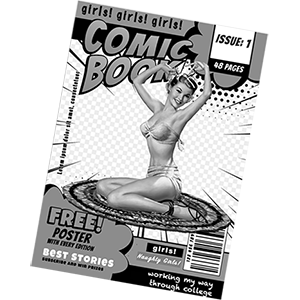 Shaun Loftus paid her way through college writing for magazines, websites, and other media. Though not all of it was 'naughty' – much of it was. No, you cannot read any of it. She is duly embarrassed.
She graduated Cum Laude with a degree in theatre and a near-minor in several other topics. She is an inveterate introvert, happiest when buried in card catalogs. 
Shaun has directed, produced, or served as a dramaturg on more than 50 productions. With her background in theatre, Shaun has a keen ear for dialogue, a knack for character-arc, and the ability to spot a plot hole from a mile down the road. Because she is a nerd, she adores research, fact-checking, and world-building.
Because drama never pays, Ms. Loftus became an early adapter to the WWW, learning online marketing, digital advertising, and graphic design. She has served as the marketing director for several start-ups. Her duties have included marketing strategy, ad purchasing and design, user interface, and SEO. 
On a casual Tuesday afternoon in 2018, Shaun launched "The Book Whisperer" at her dining table. A year later, she hired a person to "help out with social media" for a couple of hours a week. Today, she manages a staff of 6 people. On a casual Tuesday afternoon, she can be found running the careers of 25-30 authors at a time. In the three years since its inception, "The Book Whisperer" has launched, re-launched, and expanded the careers of hundreds of debut, mid-list, and bestselling authors.
Shaun lives with two dogs, one husband, a cat, a bird, a lizard, and a child in a cinematically rustic farmhouse set in the sprawling Tuscan countryside outside Florence, Italy. She is VERY excited to have your manuscript hit her desk.
Some info about Emily…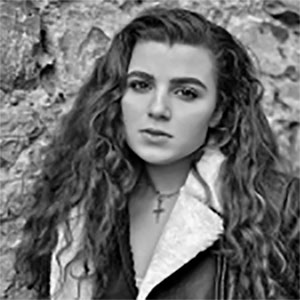 Hi! My name is Emily Volpe and I'm an Italian-American budding writer. I live in Florence, Italy, living la semi-sweet vita. I have been on the Book Whisperer team for about six months now, and I absolutely love it.
I consider myself a literature fanatic. Growing up, I always had my nose in a book; which is probably why I now don't have an abundance of friends or male suitors, but at least I have a myriad of stories and utterly useless facts buzzing around my head, so who's the real winner here?  I am extremely passionate about literature and love to read, write, correct people's grammar, (also a contributing factor to the limited friends thing,) and generally, anything that has to do with Language and Literature.
I speak Italian and English fluently and I would like to say I am proficient in French, yet honestly my proficiency extends to a menu and maybe a brief, (very brief) conversation with a dashing French man. Nonetheless, I do love speaking and learning new languages. I work in English and Italian and read in both, and I live my life bilingually as well. To me, there is no difference.  I would like to note however, that Italian has seventeen verb tenses and that seems excessive to me, so there is that factor if we're really pulling out the measuring cups here. Jokes aside, I am more than happy to accommodate clients from both nationalities, so send your work our way!
In addition to languages, I am an aspiring actress. I live for anything that has to do with the stage and cinema. I will absolutely devour any play that is in front of me. I largely credit my love for the theatre to my love for books; they have allowed me to cultivate skills that I use in my acting and writing. I love dialogue, dramatic plot-twists, captivating story-lines; the aspects that make a play truly meaty and engaging-just like a good book. I am a huge fan of page-turning tearjerkers and anything with a good dose of sarcasm.
Working under TBW, I'm given the opportunity to undertake multiple different tasks. Most of my work includes making ad graphics, translation, book proofing, site design, and ad campaign managing. I am very proud to be a team member here.
Meet Lindsey.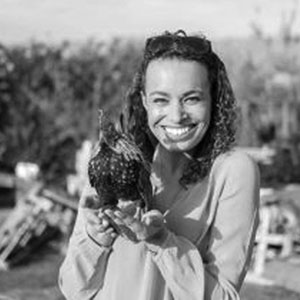 Hi! My name is Lindsey and I am a team member of The Book Whisperer. Originally from San Francisco, now living in Florence, Italy and enjoying 'la dolce vita' with my partner and my Californian cat.
With a degree in English literature and Art Studio, I have developed a love of all things creative, and strive to surround myself with like-minded people. I have a serious passion for Young Adult and period piece literature, and anything with folklore driven plots.
Not to mention, my second love, marketing – or more specifically, marketing books! Getting to read and help spread the word about great titles is always an exciting endeavor. One which I hope I will be able to help you with.
My favorite authors are Roald Dahl, Patrick Rothfuss, and Roy Arundhati.
A few of my favorite titles are The Things they Carried, The Little Prince, Jane Eyre, and The Thirteenth Tale.
Some information about Kat…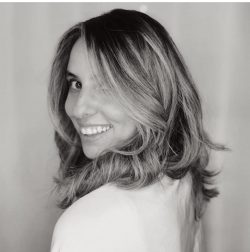 When I was 3 years old, I astonished an entire coterie of loving aunts and uncles when I brought out a children's book, sat down in front of them and began to "read" with impeccable eloquence and precision.
"A genius!", "A wunderkind!", "Child prodigy!" were some of the words used. I graciously accepted all compliments.
Meanwhile, my parents hid their smiles behind their coffee cups. I did not know how to read. But I had memorized the bedtime story I heard every evening, and then learned how to fake it.
You will be relieved to hear that this anecdote did not herald a life of deception and crime! It simply announced a passionate love of storytelling in all shapes and forms. I followed those stories all the way to amateur theatre, singing, rhetorical training, travel, language studies, and even a master's degree in Cultural Studies.
I read voraciously and indiscriminately. Literary Fiction taught me all about characterization and setting. Crime fiction is where I learned about pacing, Easter eggs, and twists. And romance novels helped me grasp what makes good dialogue, and how to create that tension. Also – hot dukes.
When your book lands on "The Book Whisperer" desk, I might read it, edit it, strategize its market placement. I will also likely be the one writing your blurb, setting up your Facebook ads, and sending out your newsletters. You may or may not catch me giggling over memes as I work on your social media engagement. I am obsessed with Instagram and Pinterest.
The most important thing to know about our whole team? We do so you can write!
Meet Anya.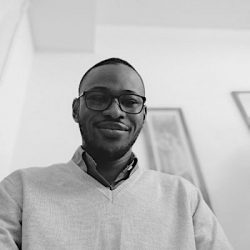 Hi! My name is Anya, and I'm Nigerian, probably a quasi-hermit and indeed not a prince.
What started as the covert reading of steamy Harlequin and Silhouette romance books has morphed into intractable love for any and every good piece of literature. Little wonder I work (for want of an equally adult word signifying blissful vocation) at The Book Whisperer. Here, I've found something that could match my love of books: getting them to sell! I get a hell of a kick out of seeing your books reach the top of Amazon lists.
When I'm not boring my colleagues with my moderately bleak philosophy of life, I'm looking at spreadsheets, sales reports, and tweaking ad campaigns. I speak English, Ibo, a little bit of French, and can't seem to get Italian verbiage to stick (a shame, but I get by).
I have a bachelor's degree in Economics and a master's degree in Public and Cultural Diplomacy. AND (believe it or not) I dream of performing music in front of a live audience one day.